Firstly - Supernatural got nommed again for a People's Choice Award for best Sci-Fi Show!
Vote here and let's make sure they win it!
Next - courtesy of
ontd_spnparty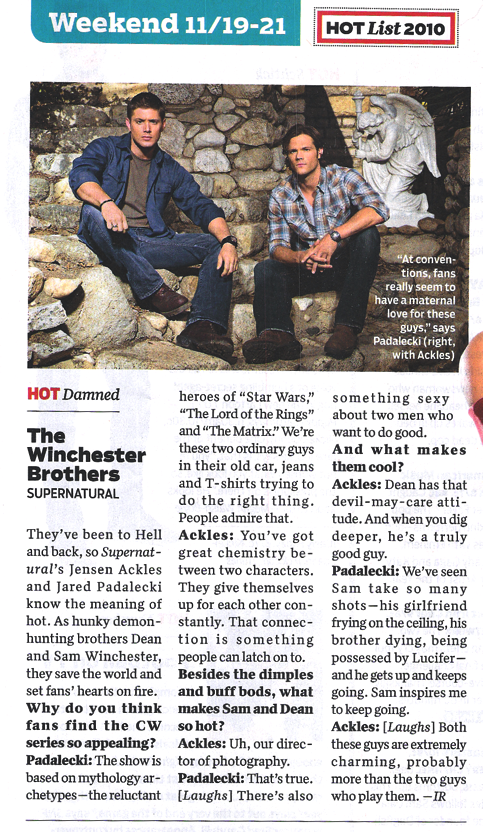 Oh boys - too modest. And I love how Jared says Sam is an inspiration <3
I am concerned that they call fans at Cons "maternal" - do their own mothers sniff them too?
There's also a great review of this week's episode at i09 which has more than a bit of reading of Wincest subtext about it (if you want a reveiwer who's more Dean/Castiel, check out After Elton!) Anyway the review ends with this line:

At least Sam is straight on the fact that Dean is topping him, not Gramps.

And i know Soulless Sam is the hottest Sam around but...
(
Collapse
)